Anti-Semitic footages
OH MY NEWS>> "Get Lost! Israeli murders", a tragedy of monuments of holocaust victims.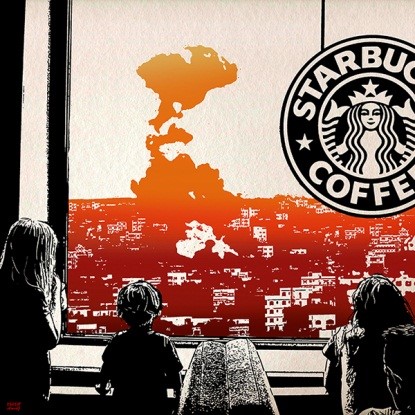 http://www.ohmynews.com/NWS_Web/View/at_pg.aspx?CNTN_CD=A0002017972


Yonhap>> Israel should stop Gaza massacre.


- Israel is more cruel than Nazi
http://news.naver.com/main/read.nhn?mode=LSD&mid=sec&sid1=100&oid=001&aid=0007025599

KyungHyang>> Why Media is abetting Israeli Nazi brutality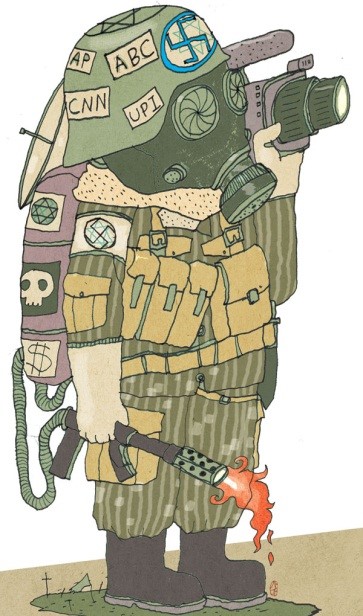 http://news.khan.co.kr/kh_news/khan_art_view.html?artid=201407172057265&code=990100


Maeil News>> Merciful Israeli Army


Comparing Israeli Army with Nazi with historical explanation.


http://www.imaeil.com/sub_news/sub_news_view.php?news_id=36074&yy=2014#axzz3ALB4GLIv


Segye News>> If you want to stand, let others stand first.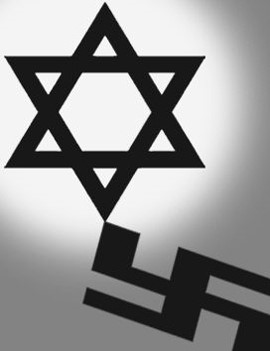 http://www.segye.com/content/html/2014/07/18/20140718003359.html?OutUrl=naver

chosun>> Hitler was too, once a child.


http://premium.chosun.com/site/data/html_dir/2014/07/30/2014073004229.html


Voice of People >>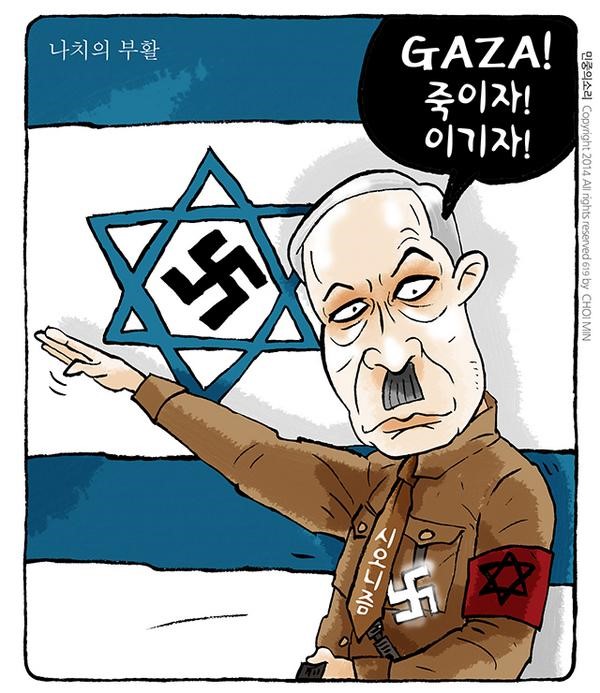 KyungHyang>>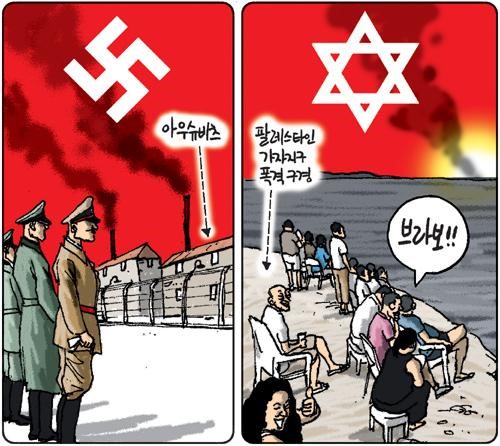 Voice of people>> Israel Nazi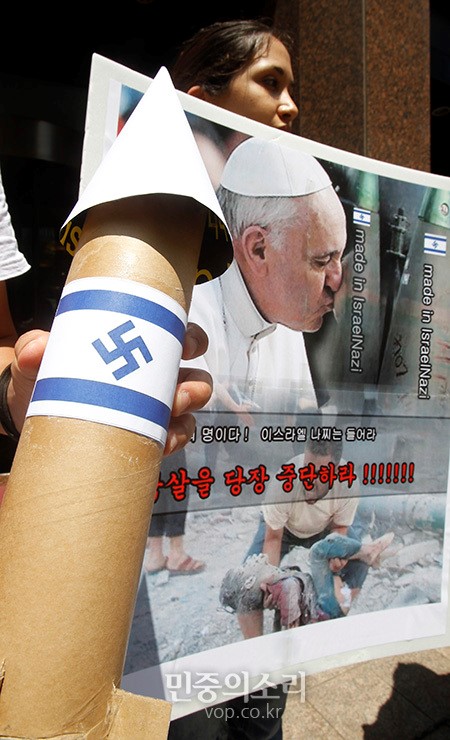 http://www.vop.co.kr/A00000778264.html


KBS NEWS >>


'Isn't Israel a victim of Nazi? These days, Nazi's madness appears in Israel's face.'


http://news.kbs.co.kr/news/NewsView.do?SEARCH_NEWS_CODE=2903900&ref=D


SBS World Report>>


Zionists had secret pact with Nazi to kill Jews, and those Zionists are the key members of Israeli government.


http://w3.sbs.co.kr/news/newsEndPage.do?news_id=N1002519107


KBS News>>


Comparing Israel to Nazi


https://www.flickr.com/photos/32368051@N08/14896749761/


Koreatimes


Slaughter in Gaza
http://koreatimes.co.kr/www/news/opinon/2014/07/137_161849.html
Jews, power and human nature
http://koreatimes.co.kr/www/news/opinon/2014/08/137_162776.html